ATM Hall of Fame: 15 Grandmasters so far!
In Asia Trail Master there is the championship, and then there is the Grandmaster Quest. For newbies to our website and social media channels, the Grandmaster Quest is an individual challenge open for all trail runners to accomplish. What do you need to do to become an Asia Trail Grandmaster? Finish six ATM races of 70 km or longer (or shorter but with 4500 hm) within two years. That is level 1 for which you earn 1 star and entry into our Hall of Fame. Continue running to 10 race finishes, without further time pressure, and you earn yourself a second Grandmaster star! At the end of 2017, 15 runners have now achieved Grandmaster status. Interestingly, the gender balance tills in favour of the female sex: we have 8 women for 7 men! Can women suffer discomfort more, longer and more frequently than men? It would appear trail running can now have its own chapter in the eternal discussion about the stronger and weaker human gender... We will explore this interesting conclusion of the 2017 ATM season more in depth soon!
Of the 15 Grandmasters, three of them reached the second level in 2017. Aleksis Capili was again first, followed by Isaac Yuen Wan Ho and also Bali's Lily Suryani earned her second star as first female with an incredible string of ultra trail finishes between May and November. Lily's Hall of Fame profile shows that no fewer than 9 of her 10 eligible Grandmaster race finishes since 2015 were 100 km or longer. This includes 6 ultra race finishes in the last six months, and actually even 7, as Lily also completed BTS Ultra 100 again. However, as it was the third time she finished that same race it no longer provided any extra Grandmaster point. Earlier this month, Lily Suryani still started in HK 168, but arguable it was the one race too many for this year. Not being the youngest runner on the ATM tour, Lily Suryani proved that determination and focus get you a very long way in trail running, and a genuine congratulations are in order!
Isaac showed his stamina as well in the second half of the year with six ultra race finishes since Penang Eco 100 miles in May. The Hong Kong star now totals 11 Grandmaster points, and in combination with his 6th place in the 2017 ATM Championship he certainly is one of the year's top performers!
Aleksis Capili was the first Grandmaster ever, and he obtained 2 stars also as first ever at the Mount Apo Sky Race in Davao, Philippines, last April. Since then, Aleksis has added one more race to his record, which brings his Grandmaster record to 11 race finishes as well! As Lily in BTS Ultra, Aleksis did CM50 Ultra for a third time, but a third-time finish of the same race does not increase the Grandmaster total.
While some ATM Championship contenders have naturally also reached Grandmaster status, others who are not so often in the spotlights deserve a mentioning for reaching their big objective: Joseph Sibal, Cheryl Bihag from Philippines, and Ali Ajis Rasil from Brunei have all had ups and downs during their Grandmaster Quest, but they have succeeded in securing their 1 star at Ultra-Trail Panoramic in Thailand earlier this month. Well done!
Below is the overview of the current 15 Asia Trail Grandmasters. Who will join them in 2018?
10 or more races of 70+ km
Philippines / Thailand

1st Male ** Grandmaster
1st Male * Grandmaster
Hong Kong
2nd Male ** Grandmaster
4th Male * Grandmaster
Indonesia
1st Female ** Grandmaster
3rd Female * Grandmaster
6 ATM races of 70+ km in 2 years
Indonesia
3rd Male * Grandmaster
Indonesia
1st Female * Grandmaster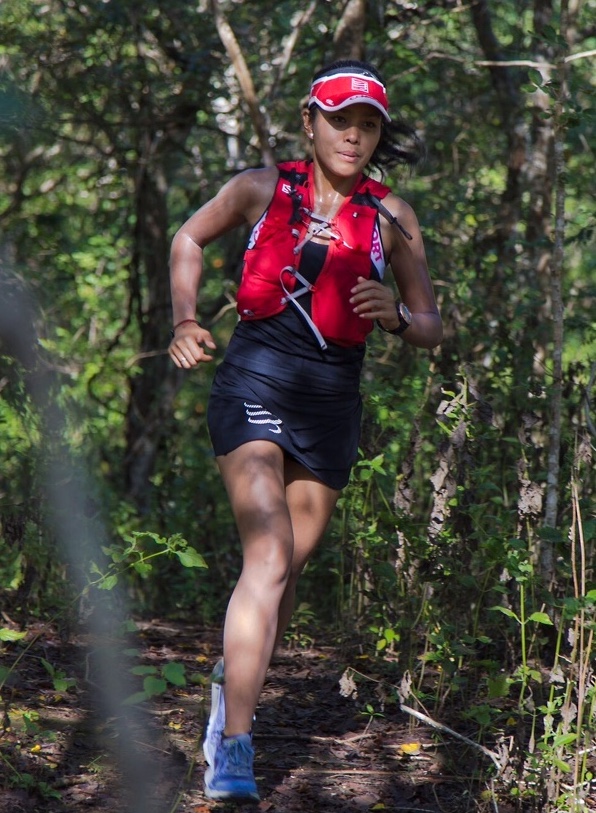 Indonesia
6th Female * Grandmaster
Norway / Thailand
2nd Male * Grandmaster
Indonesia
2nd Female * Grandmaster
Malaysia
4th Female * Grandmaster
Malaysia
5th Male * Grandmaster
Malaysia
5th Female * Grandmaster
Australia / Vietnam
7th Female * Grandmaster
Philippines
6th Male * Grandmaster
Brunei Darussalam
7th Male * Grandmaster
Philippines
8th Female * Grandmaster